I-601 Hardship Waiver
In an earlier article, I discussed some of the more common reasons that would make a foreign born spouse ineligible for a U.S. visa. My work as an immigration lawyer has brought me into contact with an array of people who are seeking an I-601 Hardship Waiver, which can lift the ban on someone who has been denied admittance to the U.S.  In this entry, I'll focus on the process of applying for the waiver.
Before USCIS issued the new provisional unlawful presence waiver rule you could only submit a waiver after you've been turned down for a visa. However, after March 4, 2013 you can apply for an unlawful presence waiver within the United States.
Before applying for the I601a waiver you need to have an approved approved I130 based on your relationship to an immediate family member (immediate relative). The most common type of I-601 waiver that we submit is based on hardship to a US citizen spouse.
After the I-130 petition is approved you will need to pay the Immigrant Visa fee to the National Visa Center (NVC). After the I130 approval you can also complete the waiver package and submit it to USCIS.
Extreme Hardship
According to the law, the Qualifying U.S. Citizen, who would be the spouse, must prove that the denial of a visa will cause "extreme hardship." Often the "extreme hardship" that is claimed is that the spouse will be forced to live outside the U.S. The hardship has to be "greater than the normal hardship the qualifying relative can be expected to experience if the Alien is denied admission."
If you are outside of the United States you should note that Standards vary and at some consulates. Additionally, for the I601 waiver application the Qualifying Citizen will have to acknowledge not only why they cannot move to a foreign country but also why they cannot live in the U.S. without the person who has been denied a visa.
Your US citizen spouse should present their extreme hardship case in a legal memorandum. Saying that you will miss your spouse greatly or will be lonely is not extreme hardship. This legal memorandum, which can benefit from the detailed and thoughtful preparation of an immigration lawyer, is the key element in the waiver process. It must be specific, detailed and accurate. Evidence and documentation are essential.
Decision
After the waiver form, hardship letter and evidence and fees have all been filed the USCIS will issue a decision prior to scheduling an interview with the US Embassy.
If a waiver has been granted, then you will be scheduled for an interview at the US Embassy. After a successful interview you will either be sent the visa on a predetermined date or will be instructed to pick it up at the consulate. With the visa in-hand, the applicant may enter the U.S.
What You Can Do
Applying for an I-601 Hardship Waiver can be time consuming and confusing. It's also anxiety producing due to the fact that the hardship letter carries so much weight.  It's a huge responsibility. Please contact the Ranchod Law Group in San Francisco and Sacramento California, if you have any questions regarding or want to start the process of applying for an I-601 waiver.  We represent clients across the United States and at Embassies worldwide.
To schedule a consultation contact us at 415-986-6186 or use the following form
More Information:
I-601 Hardship Waiver Resource
I-601 Hardship Waivers
Extreme Hardship in an I-601 Waiver Case
Published by: Ranchod Law Group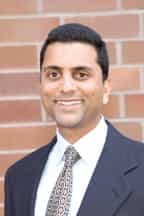 Published by: Ranchod Law Group