The Ranchod Law Group
Contact Our Offices in Santa Clara, California – (By appointment only)
The Ranchod Law Group is based in California with offices in Santa Clara and other major cities.We are a team of immigration attorneys offering legal services in Employment Based Immigration, Marriage, Fiancee Visas, Family Immigration, Citizenship related Visas. Our immigration related legal services are available in a number of areas including:
L1 Visa
I-601 Hardship Waivers
J-1 Waivers for Physicians
E2 Visa
Doctor, Nurse and Healthcare Visas
H-1B Work Visa
Just to name the most important Immigration Services provided by our Practice.
Lead Attorney: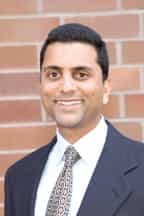 Kaushik Ranchod
Contact us now for an Appointment in Santa Clara Today!
Experienced immigration lawyers with focus on business and family immigration law
Contact us for an appointment in Santa Clara today at:
5201 Great America Parkway
Santa Clara, CA
95054
Email: info@ranchodlaw.com
Need Help? Contact us now!
The Ranchod Law Group in Santa Clara
The Ranchod Law Group is a team of professionals with a focus on highly specialized services related to immigration, serving Santa Clara and neighboring San Jose metropolitan area.
We are committed to providing you the highest quality of services in a timely and cost effective fashion – affordability and reliability are key factors which have made the Ranchod Law Group a successful and reputable legal practice in Santa Clara: with hundreds of successful cases, we have assisted singles and families, solved their problems and lead them to a happy and prosperous life in the United States.
We know how important this is to you and your family and are aware of the dangers and implications many of the procedures we handle come with. That's why we take our profession very seriously and walk our Clients through the procedure so that they fully understand what is at stake, what they are risking and advise on the course of action to be taken in their best interest.
Your are unique, your case is unique
Not one human being is identical to another: the same goes for legal procedures, especially when we are dealing with hardship waivers (I-601 and I-601A) and proving "hardship" as specified by law. For those of you facing such a predicament it is essential you rely on a team of professionals who deliver constant contact to keep you up to date on the progress of events and are there to answer your questions, bringing peace of mind in a difficult moment in your life.
Immigration Law is Changing
The landscape of rules and regulations is ever changing, especially immigration policy, high on the political agenda these days: without the help of experienced professionals you risk misjudgment and potentially devastating consequences – in extreme cases deportation and separation from your loved ones.
The Ranchod Law Group offers an array of personalized services for individuals, families, small businesses or corporations – our primary areas of interest are:
Employment Based Immigration
L1 Visas (Intra-company Transfers
L1A Visas for executive managers
L1B Visas for specialized knowledge workers
H-1B Visas
Doctor, Nurse and Health Care Visas
E-2 Investor Visas
Labor Certifications
Employment based green cards
O & P Entertainers, Performers and Athletes
J-1 and J-2 exchange visitor visas
B-1 and B-2 business and pleasure visas
I-9 Visas
Marriage, Fiancee Visas and Family Immigration
K-3 Marriage Green Cards
K-1 Fiancée Visas
Marriage Based Green Card
Immediate Relative Green Card
Citizenship and Naturalization
Permanent Residency
I-601 and I-601A Hardship Waivers
Just to name our main areas of interest.
Visit our offices in Santa Clara
Call us for an appointment at (415) 986-6186 or leave a message by filling in the form and one of our experts will be in touch – normally within a working day: