Kaushik Ranchod, Immigration Attorney

TheThe Ranchod Law Group is based in California with offices in Stockton (Per Appointment Only).
A team of immigration attorneys near you to help solve your problems and obtain the right visa in any of the following areas:
employment based immigration;
family (greencard);
marriage or fiancee relationships;
citizenship related issues.
Our areas of focus:
Contact us now for an Appointment in Stockton. You can call us at (916) 613-3553 or email us at info@ranchodlaw.com for our free book and special reports on immigration law and Waivers.
Find out now howThe Ranchod Law Group can assist you and solve your immigration problems – fill in the form.
Lead Attorney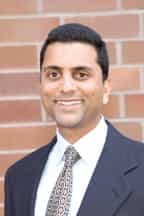 The Ranchod Law Group
Experienced Immigration Lawyers focused on Business and Family Immigration Law
Contact us for an appointment at our Stockton offices today:
5250 Claremont Avenue, Suite 202
Stockton, CA
95207
Phone: (209) 219-2377
Email: info@ranchodlaw.com
Latitude: 38.5577199
Longitude: -121.3758848
More Information About the Ranchod Law Group in Stockton
The Ranchod Law Group is a team of Immigration Attorneys, a legal practice with offices in Stockton helping people from around the world fulfill their dreams of living and working in the United States.
The Practice has earned an excellent reputation with hundreds of successful cases in a number of areas:
Business and Employment Immigration
There are a number of employment visas available to workers seeking opportunities in the US: our practice has provided legal assistance to firms and corporations in order to comply with the United States Citizenship and Immigration Services (USCIS) and the Department of Labor (DOL).
Family Immigration
We provide a wide range of services related to family and individual needs related to green cards and visas.
Other Visas
There are many visa and green card options which cover a wide variety of situations – we can identify options and assist you during the entire process.
I-601 Hardship Waiver Process
One of the areas of major interest and success is the I601 exceptional hardship Waiver Process.
There are cases in which a foreign born spouse could be ineligible for a visa in the United States: The I601 Waiver is the means by which the ban on someone who has been denied admittance to the U.S. can be lifted.
We know and understand the problems you are facing
Kaushik Ranchod and his team are Immigration Lawyers with experience, knowledge and an excellent track record in the field of immigration law in Stockton.
Contact us now for an Appointment in
Stockton

Today!

Find out now how the Ranchod Law Group can assist you and solve your immigration problems – fill in the form or call now at (916) 613-3553.