Kaushik Ranchod – Managing Attorney
Immigration is not just a profession, it is part of my daily personal life, as I grew up as an immigrant and went through the immigration process.  (If you would like to review my credentials including my Avvo Superb ranking – the highest rating given by Avvo, an independent lawyer rating service, click here. Before reviewing my laundry list of accolades and over a decade of achievements in Immigration Law I think it is equally as important for you to get to know me as a person.)
At the age of one my family immigrated to the U.S. from Cape Town, South Africa.  My families immigration history begins with my great grandparents.  They were extremely courageous as most immigrants are, as they traveled by boat from India to South Africa to make a better life for themselves.  They worked hard to survive, as they did not know anyone in South Africa, did not have a job waiting for them, but they did have their work ethic and integrity.  My grandparents managed to make a living by mending shoes.  Eventually my grandfather turned that cobbler profession  into a successful business by creating a shoe factory.  Despite my grandfather's success in South Africa in creating a successful business, my grandfather wanted to escape the oppression of apartheid.  Therefore, he immigrated to the U.S.  Then my father brought our family to the U.S. and attended Chiropractic school.  I understand on a very personal level why people are willing to leave their family, friends, and all that they know to start a new life in the U.S.
My wife was born and raised in Bombay (Mumbai), India and we met in the U.S. while she was teaching special needs children in Santa Clara, California.  I travel to India often and stay with my wife's family in Bombay, which is one of the highlights of my year because I get the best Indian food and get to spend time with family! I understand on a very personal level why people are willing to leave their family, friends, and all that they know to start a new life in the U.S.
Thus it was only a natural evolution and personal calling for me to practice immigration law. I consider it my honor and privilege to help make your life better. This is not a profession for me, this is my life; and thank you for the possibility of entrusting me with your future. Here are my credentials: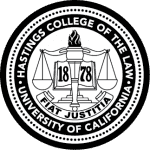 Kaushik Ranchod is author of the Immigration Law Handbook "Foreign Medical Graduate Hiring Made Easy"
Kaushik Ranchod has spoken at conferences and the radio (KPFA, F.M.) advising small to fortune 500 companies and individuals on the latest developments in immigration law.  Mr. Ranchod has lectured on Alternatives to the H-1B visa, I-9 Verification, E-Verify, and Social Security Mismatch Letters at The National Summit on Employment Law and Compliance, and at the HRStar conferences in Los Angeles.  Mr. Ranchod was admitted to practice before the California Supreme Court in 1998.  He was a delegation member of the American Immigration Law Foundation (AILF) for San Francisco and is actively involved in the American Immigration Lawyer's Association (AILA).  Mr. Ranchod served on the Board of Directors for the South Asian Bar Association in Northern California.  Kaushik Ranchod is also a member of the foreign medical graduate task force, which is an association that advocates for advantageous health care immigration legislation.
Attorney Ranchod graduated from the University of Southern California as valedictorian of his major (first in his class) and was added to the Trojan Wall of Fame. He obtained his Juris Doctor from the University of California, Hastings, in San Francisco and is ready to help you with all of your immigration and citizenship needs. When he is not working, Kaushik enjoys hiking in the San Francisco Bay Area, an interest he developed from his childhood days as an Eagle Scout.
Contact our offices in Sacramento or San Francisco to discuss your visa, green card, Hardship waivers, and other naturalization needs.
Our Legal Team:
Contact Us Now!
Author: Ranchod Law Group