What legal options do you have to legally stay in the United States?
Author: Ranchod Law Group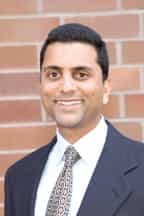 The following legal remedies may be available to you if you are placed in Deportation proceedings:
Cancellation of Removal for Permanent Residents

Must have been a lawful permanent resident for at least five years;
Resided in the U.S. continuously for seven years after you were admitted lawfully to the US in lawful status
You must not have been convicted of an aggravated felony

Cancellation of Removal for Non-Lawful Permanent Residents
Adjustment of Status (green card)
Voluntary Departure
Asylum
Convention Against Torture (C.A.T.)
When you receive a Notice to Appear (NTA) (formerly an Order to Show Cause), it should inform you of the charges and legal authority for your alleged violations. It is imperative that you attend all hearings or an Immigration Judge can place you into an in absentia hearing. An in abstentia hearing allows the Immigration Judge to enter a removal order against you if you fail to appear.
In the event that your application for relief was denied we may be able to file an appeal with the Board of Immigration Appeals.
Call 415-986-6186 to schedule a consultation regarding your options to prevent deportation.
Contact Us Now!
For More Information on the i-601 Hardship Waiver Process Fill in the Form